Purify Your Air
With an air treatment system in your home, you can capture airborne particles in the moving air like allergy-provoking dust, pet dander, pollen, smoke, mold spores and, more importantly, dangerous viruses or bacteria.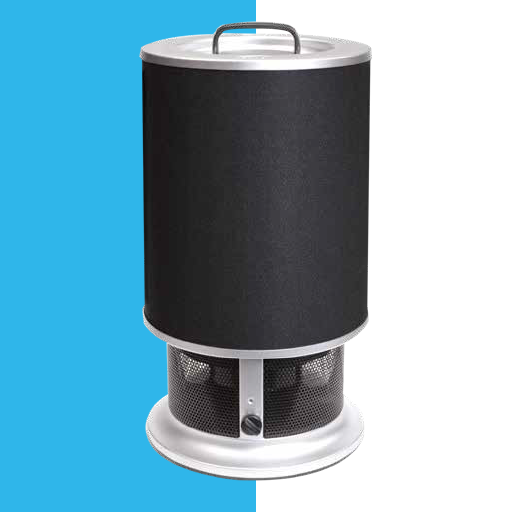 Guardian Angel
The most advanced air filtration that creates a pristine, healthy environment. The Guardian Angel is a portable, true HEPA air purifier designed to protect indoor air from pollution. Covers up to 1,000 sq. ft. and is perfect for college students, apartments, smaller homes and offices.
FEATURES:
• True HEPA, 5-stage Advanced Filtration
1. Washable pre-filter
2. Sealed, true HEPA filtration
3. Activated carbon layer
4. Photocatalytic oxidation (PCO) technology
5. Negative ionization
• Brushless motor and sturdy steel construction
• Operates 24/7
• Whisper silent speed selection
• Aromatherapy
• 5-year limited warranty
BENEFITS:
• Portable, no installation required
• Removes 99.97% of airborne contaminants as small as 0.3 micron
• UV light works with titanium dioxide to remove contaminants through PCO
• Removes odors without ozone
• Quiet operation, long life and highly efficient
• Energy Star Certified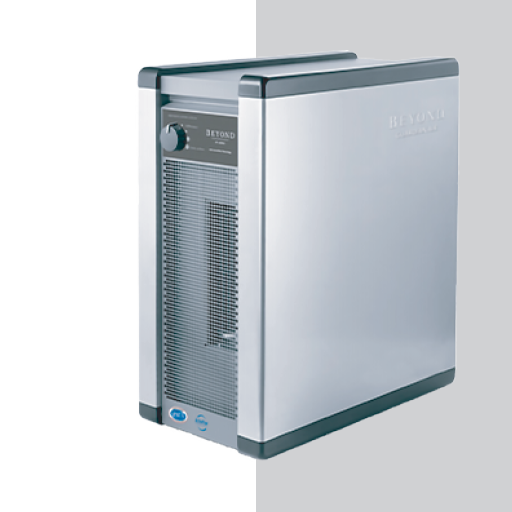 Beyond Guardian Air
The Beyond Guardian Air is a device intended for the reduction of viruses, bacteria and other contaminants in the ambient air and surfaces in large indoor spaces up to 2,000 sq. ft. The proprietary ActivePure® Technology uses light waves and a catalytic process to produce super oxide ions and hydro peroxides that destroy contaminants on surfaces and in the air. The device features a high intensity UVC light that makes use of the same oxidation and ionizing properties of light as naturally occurring sunlight. It has Certified Space Technology that continuously protects and purifies the environment around you. ActivePure® has been tested in independent labs and proven effective on bacteria, viruses, mold and fungi on surfaces and in the air.
FEATURES:
• The only air purifier on the market that uses an exclusive combination of technologies, including ion generation, a better- than-HEPA filter and our proprietary ActivePure® Technology to capture 99.97% of particles as small as 0.1 micron
• 4 Levels of Purification:

1. Ion Generation
2. ActivePure® Technology
3. Carbon Filtration
4. Waterproof Polypropylene Filter
• Energy efficient
• Directed air circulation
BENEFITS:
• Our proprietary ActivePure® Certified Space Technology destroys over 99% of all surface and airborne contaminants
• Disinfects surfaces and air, removes VOCs, smoke and odors
• Reduces airborne contaminants and allergens that can trigger asthma and allergy symptoms
• Freshens air and removes odors without the use of ozone
• Portable, no installation required
• Whisper-silent operation
• Operates 24/7